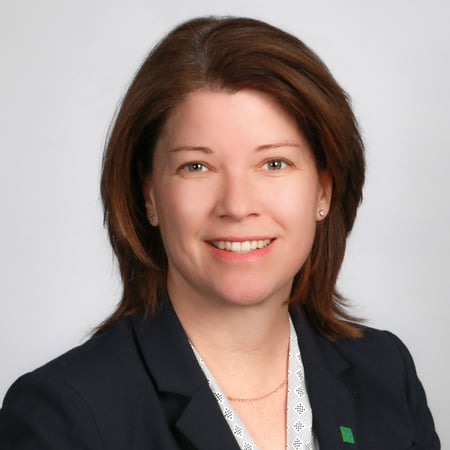 TD Bank -
Suzanne Matheson
Relationship Manager
NMLS #830179
Suzanne.R.Matheson@td.com
About Suzanne Matheson
As a Private Client Relationship Manager, Suzanne Matheson delivers TD Wealth's full offering of private client banking, lending, investment management, trust and estate planning services to high net worth individuals and institutional clients in her market. She works closely with each client to assess their needs and develop a comprehensive plan focused on their financial goals. In executing this strategy, Suzanne leverages the resources of TD Wealth and TD Bank to assemble a team of specialists to identify the needs of each client. As the primary point of contact, she develops an extensive relationship with each client and works closely with the assembled team to support their needs.

Prior to joining TD Wealth in 2011, Suzanne held roles as a Senior Private Banker at TD Waterhouse, Director of Business Development at Merix Financial and Manager of Personal Financial Services at HSBC.
Languages available
English
Services
Mortgages and Home Equity Lines
Custom Credit
Financial Planning
Investment Management Services
Trust & Estate Planning
Institutional Services
Private Client Banking
Registrations
Series 7

An individual who passes the Series 7 exam is qualified for the solicitation, purchase and/or sale of all securities products, including corporate securities, municipal fund securities, options, direct participation programs, investment company products and variable contracts.

Series 66

The Series 66 is an exam and license that is meant to qualify individuals as investment advisor representatives or securities agents.